helo! Bodrum
An entrepreneurship ecosystem that club gathering entrepreneur, precious investors, high impact mentors, and promising startups, in the heart of Bodrum. Bodrum is multicultural. Bodrum is hip. Bodrum is international. The area has the perfect potential for growth as a global hub for businesses and is increasing in popularity, particularly in the growing tech scene. Bodrum can make the money go round.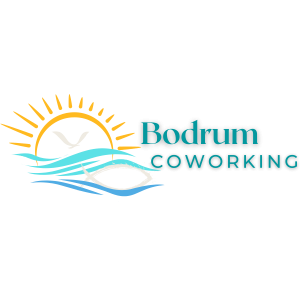 Bodrum Coworking
Bodrum Coworking is not merely a coworking space, but also an entrepreneurship hub! While bringing all players of entrepreneurship ecosystem -entrepreneurs, investors, mentors- in the Turkish startup ecosystem together, we provide all coworking amenities to digital nomads and remote workers, not to mention the spacious meeting rooms with a view of the Aegean and spectacular terrace with an amazing view. Start your work day with our gourmet breakfast options with a side of high speed Wi-Fi, wrap it up with a local brew against the sunset and jump into the crystal clear waters!
Bodrum Angels
Bodrum Angels aims to bring highly effective entrepreneurs and investors who are experienced in their market together in order to create an environment, in which people creating value win.